PROXY MARRIAGE IN PAKISTAN:
Proxy marriage in Pakistan is a marriage in which one of the spouses is in Pakistan and the other is in the other country. Where both spouse is not in Pakistan it is called a double proxy marriage. Advocate Jamila can conduct your proxy marriage in Pakistan as per proxy marriage law in Pakistan and the law of other countries. Proxy marriage procedure in Pakistan is conducted not only as per Pakistani law but also as per the law of the country in which the bride or groom resides. Proxy marriage requirements not only include the requirement as per Pakistani law but also as per the law of other countries. Proxy marriage documents vary from country to country. This sort of online nikah is conducted only by proxy marriage lawyers like us who are experts in family laws. Our experts prepare your proxy marriage paperwork and provide proxy marriage services as per law. Proxy marriage is legal in Pakistan and can be conducted only by expert proxy marriage lawyers. Where Pakistani wishes to marry someone abroad irrespective of the fact that the other half is Pakistani or foreign national can go for the proxy marriage service in Pakistan. The embassy or consulate is always a part of proxy marriages especially when one of the spouses is a foreign national due care and diligence is required.
PROXY MARRIAGE LAW IN PAKISTAN: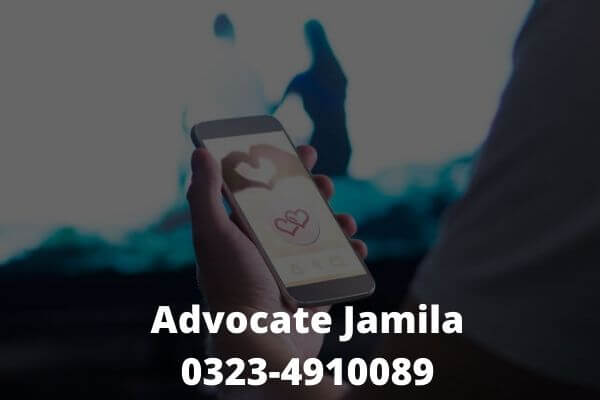 Proxy marriage law in Pakistan is very clear that any Pakistani citizen can conduct his or her marriage and there is no restriction proposed by the law on any citizen who is major and sound to get married. As per Pakistani law, any adult male or female with free will can marry anyone and can have nikahnama registration. Marriage is a civil contract as per Pakistani law and only offer and acceptance with free will are required. This offer and acceptance in Pakistan can be in the presence and can also be only or through a lawyer. When the offer and acceptance are done through a lawyer it is called proxy marriage in Pakistan legally. The law of proxy marriage in Pakistan allows the male and female to get married in Pakistan even if he or she is not in Pakistan. A person not in Pakistan can be represented through proxy marriage lawyers appointed by the embassy or consulate abroad.
PROXY MARRIAGE PROCEDURE IN PAKISTAN:
The proxy marriage procedure in Pakistan depends on nationality, age, religion, your visit to Pakistan, previously married, etc so we can guide you the procedure once we have all this information for which you need to call Advocate Jamila directly. Normally the proxy marriage procedure in Pakistan is that you appoint a lawyer through the embassy or consulate and the rest of the process will be conducted by your lawyer. If you wish to avail of the proxy marriage services then better you hire an expert because it's not just the marriage, it is the way through which you can go abroad. Any legal issue in the registration of proxy marriage will ruin your life as you will not be able to go abroad or bring your wife on a spouse visa because everything will depend on the way the marriage is registered. To abroad the marriage certificate may require a stamp of apostille in Pakistan
PROXY MARRIAGE REQUIREMENTS:
The only proxy marriage requirements in Pakistan are that the male and female should be adults, and sane and the marriage should be of free will/choice. The rest is on your lawyer how well he has conducted the proxy marriage in Pakistan because the registration is totally in his hands. It is not the marriage itself that makes it void but it is the procedure and way in which it is conducted makes it void. Proxy marriage paperwork is in the hand of your lawyer and he can make your life or ruin it. Most of our Pakistanis either do proxy marriage to go abroad or to bring his or her spouse abroad so, therefore, this is a gateway to go abroad. To use the marriage certificate it should be attested by the ministry of foreign affairs also.
PROXY MARRIAGE DOCUMENTS:
Proxy marriage documents include the following.
For Pakistani national copy of ID card if he is in Pakistan.

If a Pakistani national is not in Pakistan then his or her ID card along with a Passport copy is required.

If a spouse abroad is not a Pakistani national then his or her passport copy or driving license will be required.

Power of attorney attested by the embassy or consulate. It may also be skipped depending on the situation and circumstance. For details, you may contact our lawyer in Lahore Pakistan.